HONESTY. THE BEST POLICY.
TOO GOOD TO BE TRUE?
Whether it's that match on Tinder that looked much better in the photo, or those trainers off eBay that turn out to have been worn a LOT more than just once, in this world some things are too good to be true.
It's easy to be duped. We've seen plenty of apprentices getting tricked on site (the bag of plaster over the head is a classic) and now there's real life objects that are actually cakes?! (watching a packet of Doritos getting cut in half is as disturbing as it sounds..)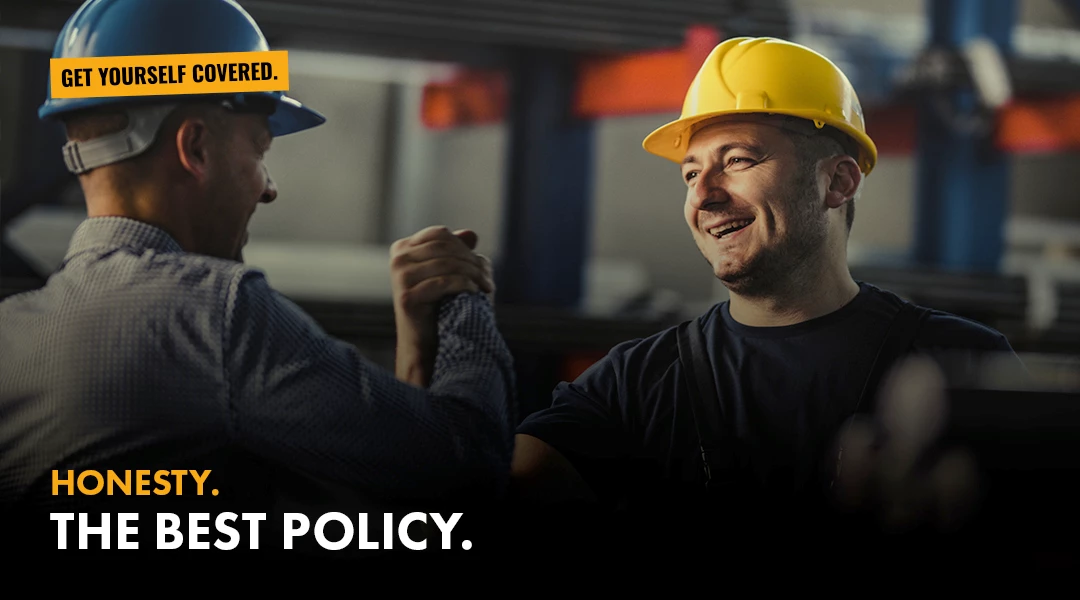 So I get it, working out what's true and what's false can be difficult to decipher, and the same applies to getting the right quote for your insurance.
One thing that we pride ourselves on here at Rhino is how open and honest we are with you. That's why our prices are listed on our website and we don't take any details from you until they're needed.
That means that you can get an insurance quote without submitting your life story, and you can purchase insurance without having to commit an entire afternoon.
FAKE NEWS! OR IS IT?
So yes, we get it, if even the most powerful man in the world is shouting FAKE NEWS at every story that comes out, we understand that we live in a world that is becoming increasingly cautious.
​We say be cautious, it doesn't hurt, so if you just want a figure and none of the nonsense that comes with it, head over to our quote page.
Or if you'd rather talk to one of the members of our team, give us a call on 0116 243 7904 or email info@rhinotradeinsurance.com and we'll be more than happy to help.