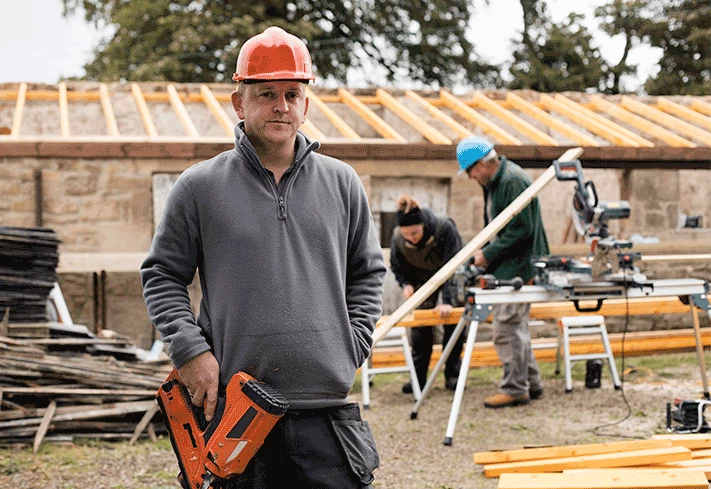 Why Do I Need Carpenters Insurance?
Having carpenter's insurance in place may be the reason that you land your next job. It is true that clients and potential customers favour businesses that have up to date insurance documentation over those that do not. Having the right insurance in place for your business shows that you have accepted the financial risk and have the means of paying out in case something goes wrong. Compared to another business, being able to prove that you have done the due diligence in getting sufficient insurance in place for your carpentry business may elevate your company and help you land more work. Insurance also provides peace of mind to its policyholders, meaning that you can work safely in the knowledge that should something go wrong at work, or something happen to negatively affect your business, you have the right protection in place not to financially suffer as a result.
You can purchase insurance very easily here at Rhino. We have a simple online insurance shop where you can get quotes within 30 seconds, and unlike all other insurance providers we have found, we do not ask for your personal information in order to obtain a quote. We also offer instant documentation to customers meaning that you will get your certificates and documentation instantaneously after purchase. We invite any carpenter looking for insurance to get a quote from us here at Rhino Trade Insurance, and we are confident that we will be of benefit to you and your business. We have a 5-star rated service and offer award winning cover to carpenters.