CORONAVIRUS LOCKDOWN STORIES FROM SELF-EMPLOYED TRADESPEOPLE
SELF-EMPLOYED TRADESPEOPLE SHARE THEIR VIEW OF THE COVID-19 LOCKDOWN 
The 2020 lockdown has affected small, medium and large businesses, and employees and the self-employed have both been forced to adapt to a professional environment like no other. 
With Government announcements having life changing consequences and addresses from the Prime Minister and The Queen reminding us that we are living in 'unprecedented times', now that the lockdown has eased to an extent we are all in a position to start to reflect on quite possibly the most impactful four months in living memory.
At Rhino Trade Insurance, we work in the trade and construction industry, offering business insurance and support to self-employed tradespeople. We have been speaking with hundreds of self-employed individuals throughout this period and now that work is starting to pick up again and many can go back on the tools, we would like to share some of the memorable lockdown stories shared with us.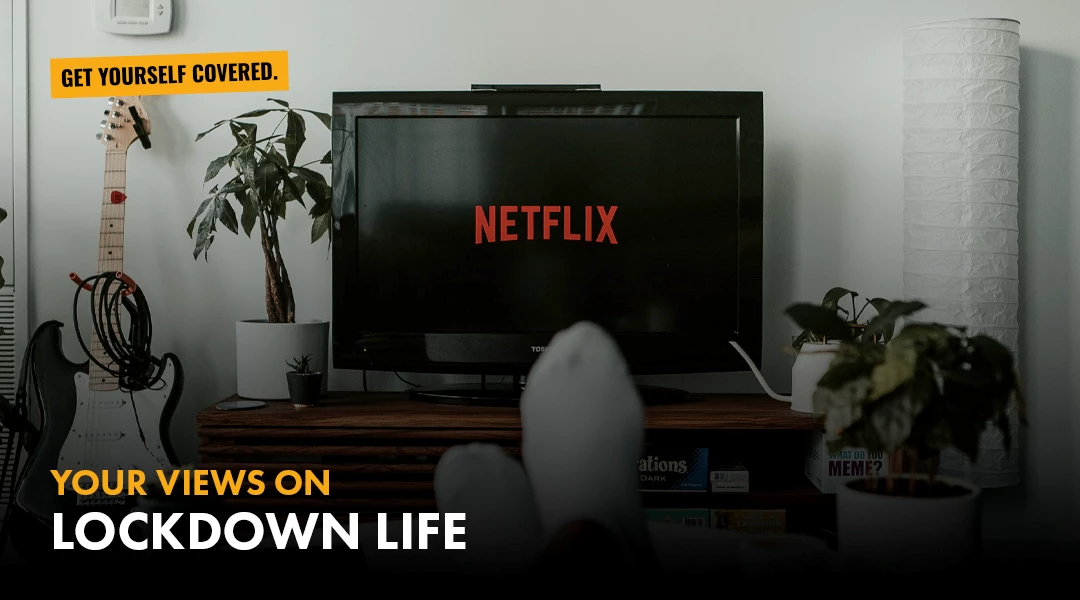 FEET UP, TELLY ON
"I always used to have a laugh with my wife about breaking my leg or dropping a ladder on my foot to get some time off work. I have been working as a carpenter for almost 30 years and have never had more than 10 days in a row off the job, aside from a holiday in Majorca when my wife got a tummy bug. 
"When the lockdown was announced, I knew that it would be hard on the younger lads, but without meaning to sound selfish I took it as an opportunity to take a well-earned break. Even before the Government announced its support package for the self-employed, I took a relaxed approach. I figured that something would be worked out and besides, people will still need sheds building after the apocalypse. Anyway, me and the Mrs ended up doing what we have always dreamed of… absolutely nothing! 
"Honestly, I watched that much TV I wouldn't have even been able to tell you what day it was. At least I'm going to be a lot handier at the pub quiz in future. So yeah, I know that lockdown was tough on most people, and I am of course terribly sorry for all those who lost loved ones as a result, but I'm back at work now and feel like I've enjoyed a well-deserved rest. I'm just glad I didn't have to break my leg in the end to get it!"
Tony, Carpenter/Joiner
PUTTING THINGS INTO PERSPECTIVE
"I am 21 and have been working as a fully qualified electrician for two years now. I was an apprentice before that for one of my brother's friends and recently got my own van. I had watched a few videos on YouTube about Coronavirus so I had an inkling that stuff was going to get serious, but I didn't think for one second that it would put me out of work for so long. 
"I work through my own limited company and have always been paid by customers into my business bank account. I then pay myself a small wage and take the rest as dividends as per my accountant's advice. When everything was shut off I had no money coming in so I was concerned when nothing had been announced by the Government. Even my accountant didn't have a clue what would happen, so I was panicking. When the furlough scheme was rolled out I was very confused as to whether or not it applied to me, and when the self-employed stuff was announced I was still none the wiser. 
"Thankfully, I started to get a tiny bit of work in the lockdown period and ended up being on call at a hospital. They got me working at some of the care home communities nearby and I ended up doing rewiring and helping out there. I didn't have anyone close to me who was affected by Coronavirus but spending time around vulnerable people really put things into perspective. Although the lockdown has been tough on all the sparkies I know, it's nothing compared to what healthcare workers have had to go through."
Stephen, Electrician
If you are self-employed and getting less work or no work whatsoever as a result of COVID-19, it may be worthwhile reading the following Government guidance. If you have any questions about getting back to work then please let us know, and of course if you are in need of tradesman insurance we'd be delighted to help.