GET YOUR FIX OF BANTER WITH THE BALD BUILDERS
We at Rhino Trade Insurance are so happy to announce a partnership with Fix Radio and a show sponsorship for those lads you know and love, the Bald Builders.
Brad and Sam make up the comedy duo, and their journey from builders to social influencers is as hilarious as it is interesting. We have been fans of the Bald Builders on YouTube, Instagram and Facebook for some time, and if you haven't seen them then honestly, check them out!
FIX RADIO
When we heard that they were joining Fix Radio we wanted to get involved and as part of our partnership with Fix, are sponsoring the Bald Builders' very own show – The Bald Brunch!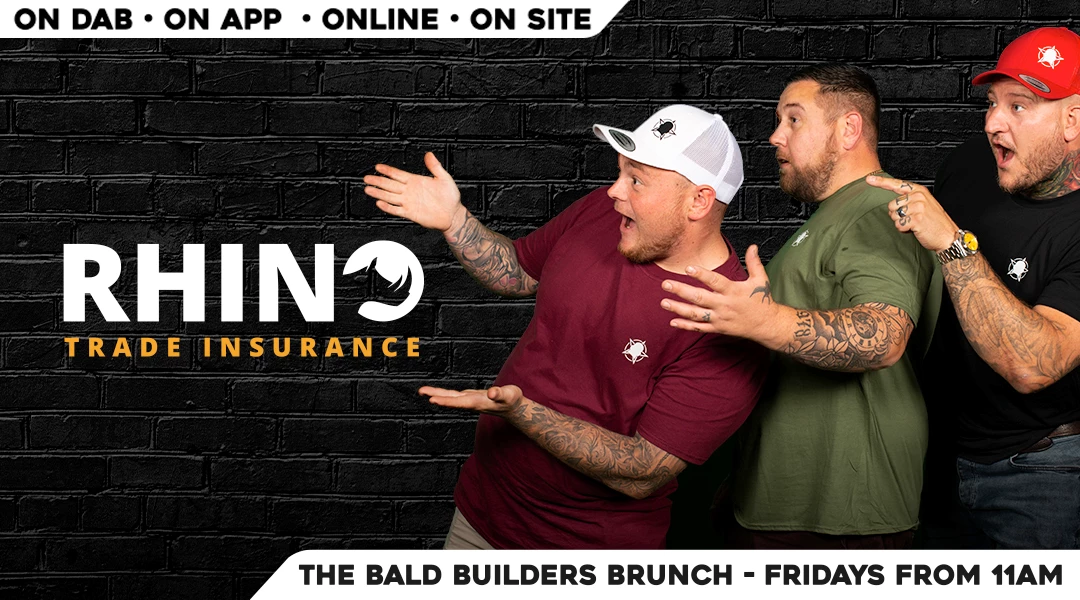 The Bald Brunch is going out live every Friday from 7th August at 11am on Fix Radio, sponsored by Rhino Trade Insurance.
"It doesn't get bigger than this. The two most well-known builders in the UK on the ONLY radio station made specifically for the trade. It's a match made in heaven and all thanks to Rhino Insurance for making it happen! Bring on the 7th August" – Louis Timpany, Fix Radio CEO
We are very excited to be partnering with Fix Radio on this fantastic (and no doubt hilarious) new show and hope you all tune in to hear the lads doing what they do best.