PERSONAL ACCIDENT INSURANCE EXPLAINED
WHAT WOULD YOU DO IF YOU HAD AN ACCIDENT AND WERE UNABLE TO WORK?
For self-employed tradespeople, the possibility of being injured and not being able to work is a very real and very daunting possibility. If you're unable to work, then chances are you are unable to earn, and the issues that come along with that can be catastrophic.

Being self-employed comes with a lot of perks. You have the flexibility to work as many or as few hours as you please, you can work on numerous projects at once, and you have the benefit of being your own boss. Being your own boss does have its advantages, that's for sure (I mean, you're never going to fire yourself, are you?) but does come with it certain duties and responsibilities that working as an employee otherwise wouldn't take into consideration.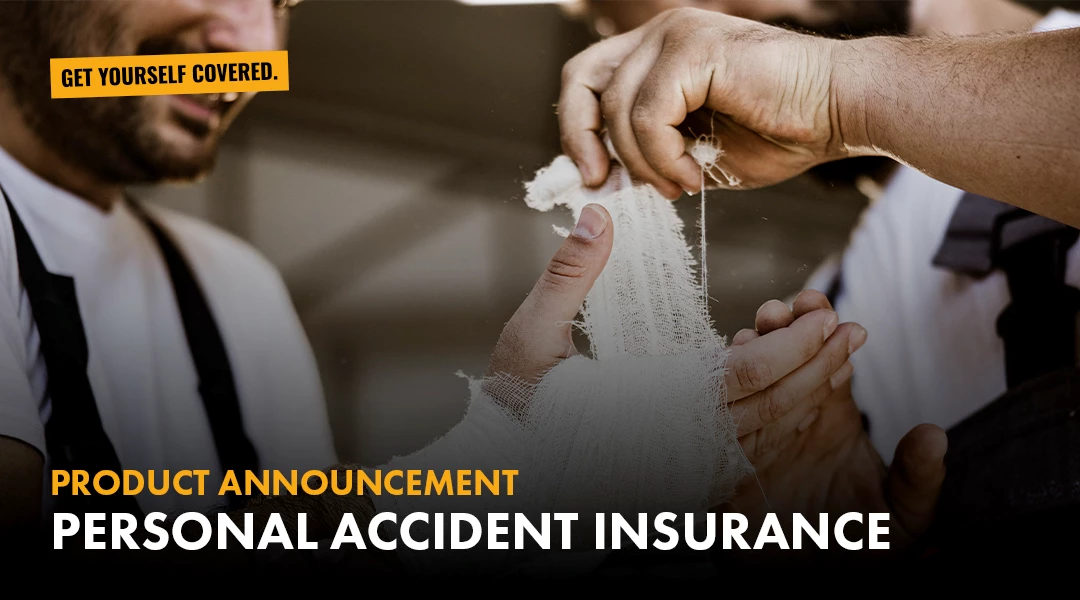 One issue with working as a tradesperson is that you work in an industry that's susceptible to accidents and injury. A bad fall could lead to a broken leg which would put an end to your ability to work for a good few months. As a self-employed professional, there's no chance of sick pay or, worst case scenario, death in service. Should such a situation arise, and you either injured yourself or died so you couldn't work, our Personal Accident cover would compensate you with a lump sum at your chosen limit of indemnity. The compensation can help protect against loss of income and help with other bills and expenses whilst you are unable to work.

Personal Accident Insurance isn't a legal requirement, but it does give you peace of mind that should an accident occur, you'll receive a lump sum of money to help keep things ticking over.

For more information, head over to our Personal Accident Insurance page.