Five Tips for Staying Safe on the Tools
When you are working on-site, at a customer's premises or even in your garage, it is important to make sure that you are staying safe. We at Rhino want to make sure that everyone stays safe when they are working on the tools, so have put together five tips for staying safe whilst working.
​Making sure you have taken precaution to keep yourself and those around you safe from hazard or harm can literally be a matter of life and death.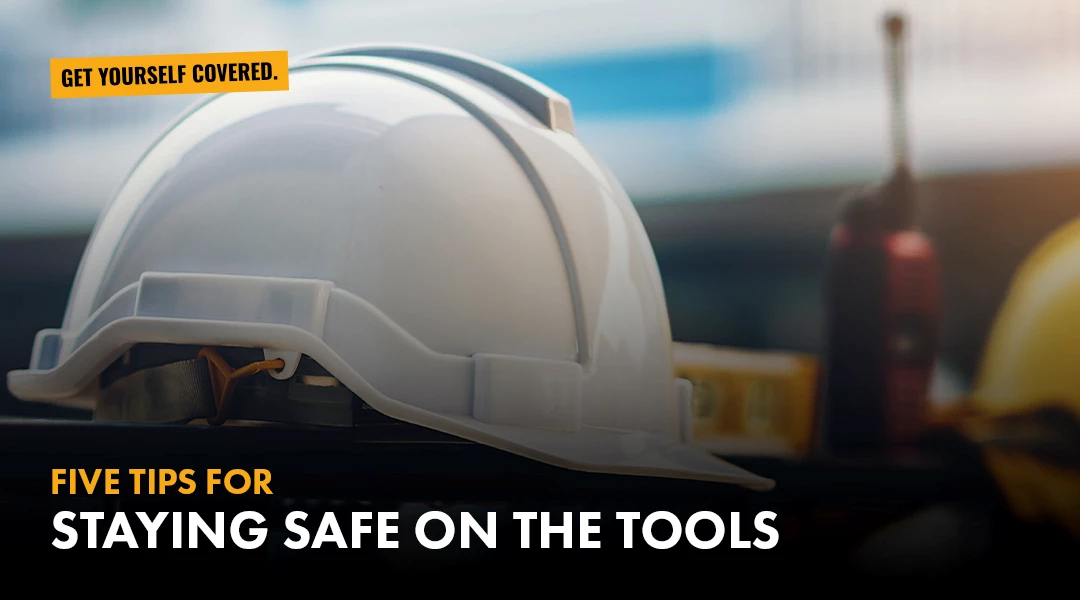 Wear a Hardhat
It's the simple things that sometimes make all the difference. Construction sites and builders' yards can be highly dangerous at times, and without taking safety precautions can lead to serious injuries taking place. Wearing a hard hat is a sure-fire way of reducing the risk of head injury or brain damage when working on-site. Charity Headway recently did some work in the construction industry in partnership with Centurion as part of 'Hardhat Awareness Week' to raise awareness of using hard hats correctly while working on site.
Be Secure
Working at heights or in positions of peril are often an occupational hazard of the hard-working tradesman. For anyone who must put themselves in any potential danger for their line of work must ensure that you are doing so with all the proper precautions and securities in place. Being in a secure harness whilst working at height for example or making sure that the appropriate scaffold or platform is in place are both ways that will reduce any potential risk drastically.
Get Certified
Whether you are a plumber, a builder or an electrician, being certified and holding a level of accreditation for what you do shows that you are able to operate with a high level of knowledge and know how. It can be dangerous in the trades when people decide to 'wing it' as opposed to seeing a job through properly. Getting certified means that you can understand the safety requirements for you line of work and adhere to them appropriately.
Keep Things Tidy
This may seem obvious but making sure that your workspace is tidy and not cluttered can have a vital impact on how safe your line of work really is. Anything from making sure that your tools in your van are to making sure your garage or workspace is clear of clutter, wiring or leftover materials can decrease the chances of accident or injury.
Personal Accident Insurance
Having Personal Accident Insurance in place means that you are covered should an accident happen causing you injury that inhibits you from being able to work. For less than £7.50 per month Rhino can offer any tradesman Personal Accident Insurance meaning that they would receive a lump sum payment in a vast array of events, and even an ongoing hospital benefit should your injury leave you hospitalised. Having insurance in place gives you the peace of mind that if you were injured either at work or in your social/family life, you would still receive financial help despite not being able to work. Personal Accident cover also provides a lump sum payment should the policyholder suffer from accidental death. Again, this acts as peace of mind that there will be financial support should the worst happen.
Well there you have it, five ways that you can operate more diligently going forward to keep you that bit safer whilst you work. If you do suffer from an accident or injury whilst working, it can have devastating effects on your livelihood and capability to work as a tradesman. Get in touch with Rhino if you would like more information on our suite of tradesman insurances.