How the Green Homes Grant can help your business
The Government's Green Homes Grant is now open and it could be a key new revenue stream for you and your business.
Plenty of business has taken a hit since the start of this year with the coronavirus wreaking havoc with everything that we thought we knew. Your job and your income will always be at the forefront of your mind and with the Government's Green Homes Grant now open and active, it could prove to be a key new revenue stream for you and your business in an increasingly testing world.
What is the Green Homes Grant?
In short, homeowners in England can receive vouchers from the Government worth up to £5,000 to make energy-saving improvements to their homes. This is to help pay for energy efficiency improvements that will help homeowners to cut the cost of their energy bills.
Who pays for it?
The maximum government contribution will be £5,000 but for those who are on lower incomes, they can apply for a grant up to £10,000.
The government will pay you, the installer, directly after the work has been completed.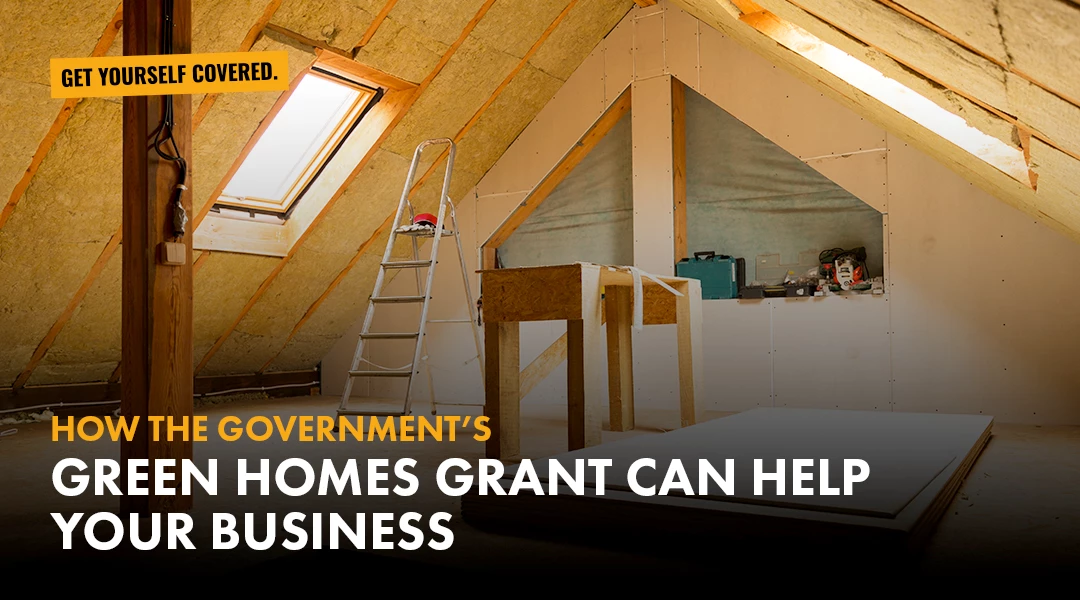 Who can do the work?
You must be a TrustMark registered business to carry out the work. If you are unsure on how to register, follow the instructions here.
What type of work will be carried out?
The government has split the work into primary and secondary categories.
The primary measures fall under two sections; insulation measures and low carbon measures.
Insulation measures
solid wall
under floor
cavity wall
loft
flat roof
room in roof
insulating a park home
Low carbon heat measures
air or ground source heat pump
solar thermal (liquid filled flat plate or evacuated tube collectors)
biomass boilers

Below is the list of secondary measures. At least one primary measure (above) needs to be installed before the voucher can be used to instal a secondary measure.
draught proofing
double/triple glazing (where replacing single glazed windows)
secondary glazing (in addition to single glazing)
external energy efficient doors (replacing single glazed or solid doors installed before 2002)
heating controls
hot water tank thermostats and insulation
If you have any questions or queries on what you've read, send us a message and we'll be sure to help.
---