Key Insurances to Consider this Winter
We speak to thousands of tradespeople here at Rhino Trade Insurance and we're very often asked, 'What insurances do I need?'. Now although we can't tell you what insurance you require (it's your job as a self-employed tradesman to tell us what you need) we can let you know key insurances to consider. With winter fast approaching we thought we'd list some key insurances we think you may want to consider.
Liability Insurance
Having Public Liability Insurance in place is vital in ensuring that you are operating compliantly, and from a financial perspective, securely. Liability Insurance covers your business if you cause injury or death to a member of the public and also covers financial loss should you damage third party property. This is a very key insurance to consider as this gives you the financial safety net that should you make a mistake on the job, you are covered. Rhino offers award winning insurances to trades people and specialise in Public & Employers Liability Cover.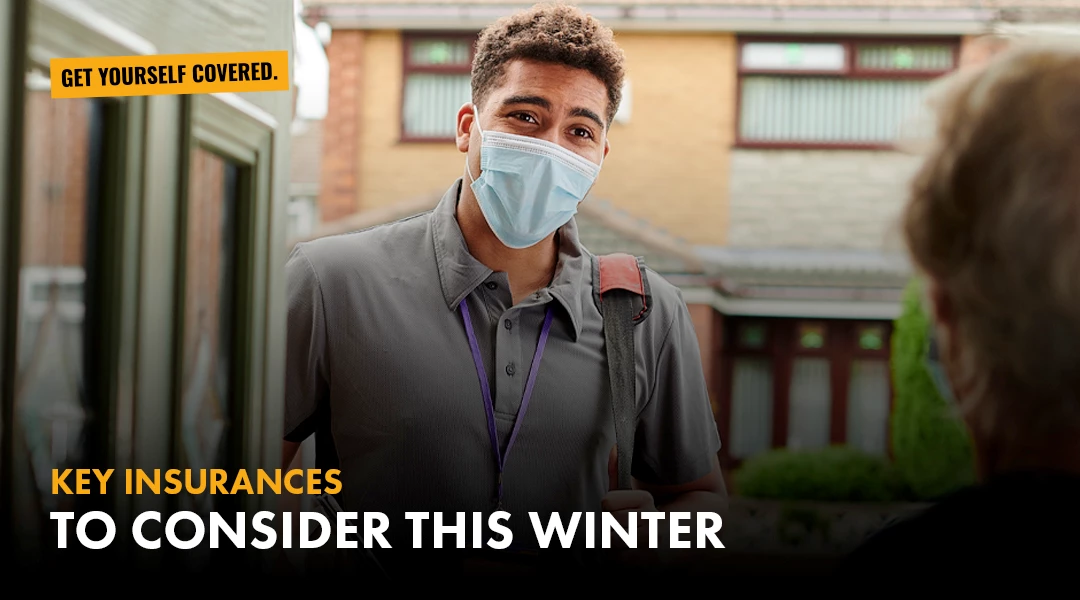 Personal Accident Insurance
The chance of having an accident increases in snowy or icy conditions. If you are unable to work because you've had an accident, then you would suffer from financial loss. As a self-employed tradesman, you will not have the luxury of sick pay, so having an accident that results in you being unable to work would prove costly. Rhino offers Personal Accident Insurance that gives the policyholder a pay out in the event of numerous accidents that result in you being unable to work. Whether it is an arm fracture, loss of limb or accidental death, having personal accident insurance in place gives you knowledge that even if the worst happens, you are covered.
Income Protection Cover
Income Protection Insurance provides cover for accident and sickness, meaning that if the policyholder is unable to work for a period of time due to a condition related to an accident or sickness, the policy will pay monthly payments based on the option you have chosen to be covered. You can choose up to a 12-month period that you are paid for the accident and sickness, providing you with protection to your income should you be deemed unable to work. Note again that this policy also provides accidental death cover.
Tools in Transit Insurance
Protecting your tools is paramount in ensuring that you business can continue to work should your tools gets damaged, lost or stolen from your van. As the winter draws near the nights are getting darker and darker, leaving your van more vulnerable to potential break ins. Your van or vehicle is also more at risk of road traffic accidents that may cause further damage to your tools. Rhino Tools in Transit Insurance covers your tools 24 hours a day when kept in your van, even providing cover over night.
If you have any questions about what type of insurance you need, please note that we can only inform you about what cover we have available. Rhino Trade Insurance provides cover exclusively for tradespeople so you can rest assured that we can provide the cover you need to keep you and your business safe.
even if you just have a passing interest in the club.
---