Winter Warmers
The cold snap well and truly hit this weekend and although watching the fella from next door slip on his drive for the umpteenth time is undeniably enjoyable, there is not much worse than being out in the cold at work.
We at Rhino try our best to cater to the needs and requirements of tradespeople. Whether you're a plumber, an electrician or a builder, chances are Rhino has something that's right up your alley. From Tools Insurance to Sickness Cover, we aim to meet the needs of our customers, and you know what, it doesn't stop there.
Keeping warm is very important during the cold weather, and that's why Rhino offer state of the art workwear to trades people across the nation. Simply put, we at Rhino also offer Hoodies and T Shirts to our clients.
You've probably seen one or two people, either in the streets or on Twitter, showing off their Rhino gear whilst on the tools, and we're proud that so many of you have pulled on a hoodie and slipped into a T-Shirt proudly sporting the Rhino colours.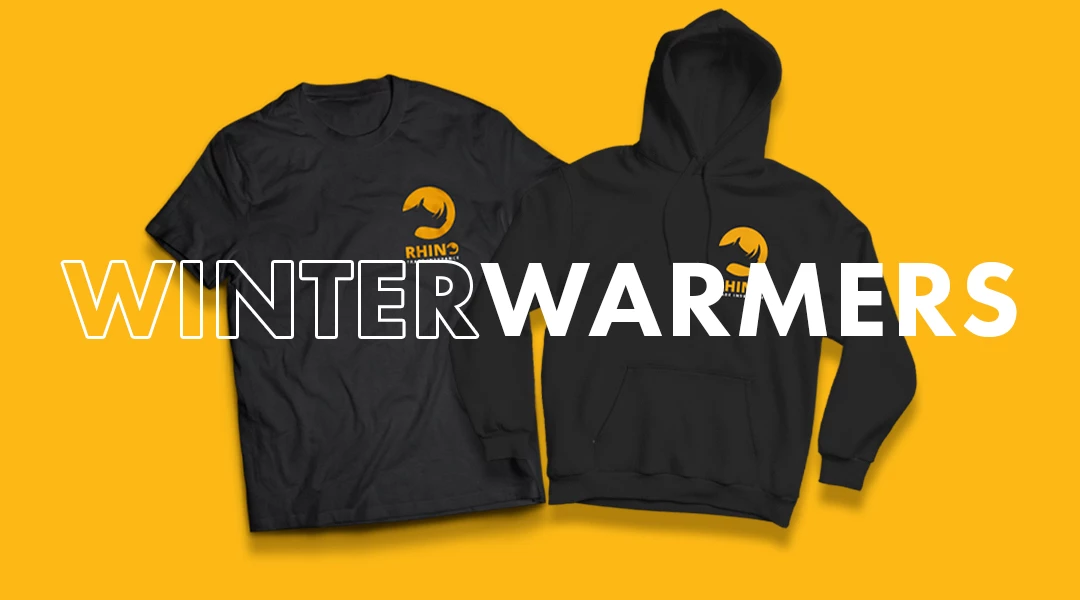 More than just Tradesman Insurance!
Offering hoodies and T-Shirts to our clients is another way that we give back to trades people and although our workwear is currently reserved to our specific giveaways, chances are, as a Rhino client you have been in with a chance of getting your hands on some of our merch.
Yes I know that we at Rhino could very easily stick to simply offering insurance (I mean our competitive and affordable liability insurance is fast becoming one of the most popular commodities on the market) but we also want to offer that bit extra to our loyal and deserved customer base.
If you are in need of insurance, and let's face it the bad weather can make insurance more necessary than ever, then make sure you choose an insurance provider that has the needs of tradesmen and women at the core of it's business. Rhino Trade Insurance is proud to be keeping hundreds of tradespeople warm this winter, and wish you all well during these extreme conditions.
---