Award-Winning Trade Insurance with Rhino
Here at Rhino Trade Insurance, we're delighted to announce that we now offer award-winning cover, as voted for by The Insurance Times. 
Trade Insurance that is simple and straightforward
Since day one, we at Rhino have strived to make insurance simple, affordable, and accessible for tradespeople in a market we felt dire need of reinvention. Choosing the right business insurance and getting the right cover in place should be manageable and, in our opinion, should be something that takes at most five minutes. 
We speak to numerous tradesmen and women every day, and the number of people who fear their insurance renewal date is very high. Will my premium go up? Will I have to speak with a foreign call centre? Am I going to get ripped off? Our customer service staff often hears questions like these, and we honestly understand our customers' scepticism. As an insurance broker dedicated to serving tradespeople, we stand to change all that. 
Everything from our easy-to-navigate website, engaging content, swift quote process and vibrant branding has been designed specifically with our customers in mind. We want tradesmen and women across the country to feel safe and confident when buying their public liability insurance without fear of confusion or uncertainty. The process should be quick and easy. Our online quote engine makes choosing the right cover simple and seamless, meaning quotes can be obtained within sixty seconds, and the cover can be purchased within five minutes. There should be no reason that customers are forced to spend long periods of their valuable time worrying about renewing their insurance. We've even encountered customers that previously had to take an entire afternoon off work to get their insurance sorted!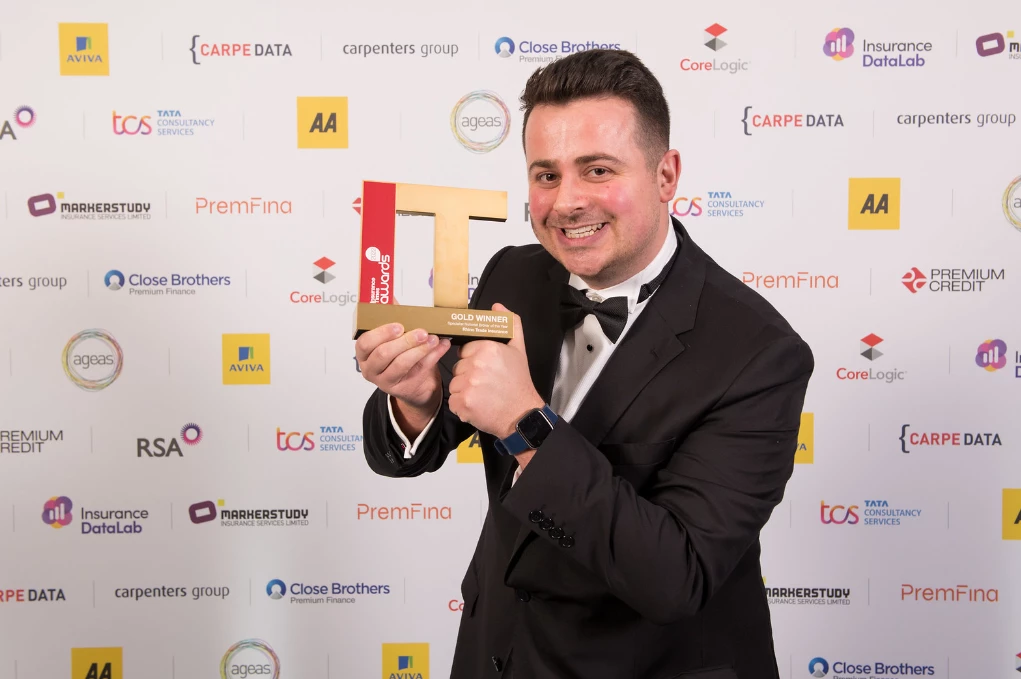 We are Award-Winning!
Because of our fresh approach to facilitating insurance for tradespeople, The Insurance Times awarded Rhino Trade Insurance GOLD at The Insurance Times Awards 2022 in the 'Specialist National Broker of the Year' category. 
Our CEO Troy Stevens, who attended the event representing Rhino, had the following words to say about the evening itself and the milestone Rhino Trade Insurance achieved. 'It was fantastic to be handed the gold award by none other than Romesh Ranganathan. I had a few celebratory drinks after that moment I must admit! Though on a serious note, this prestigious award represents the culmination of many hours of hard work and innovation from the Rhino team and the fantastic feedback from thousands of tradespeople across the country.' 
We will continue to serve our customers and the many thousands of tradesmen and women working today and will continue to innovate and improve our services and processes as we have done these past years.