Proud to Have No Interest Fees
We at Rhino are very proud to have literally no interest fees as part of our policy premiums when clients take out insurance products on a monthly basis.
There are many ways in which insurance brokers tack on hidden fees when selling insurance to customers, a common example of this being an interest percentage added on for monthly payments.
We strive not only to provide a great service to our clients here at Rhino Trade Insurance, but also, we aim to buck the negative trends of most insurance brokers by never adding on hidden interest fees.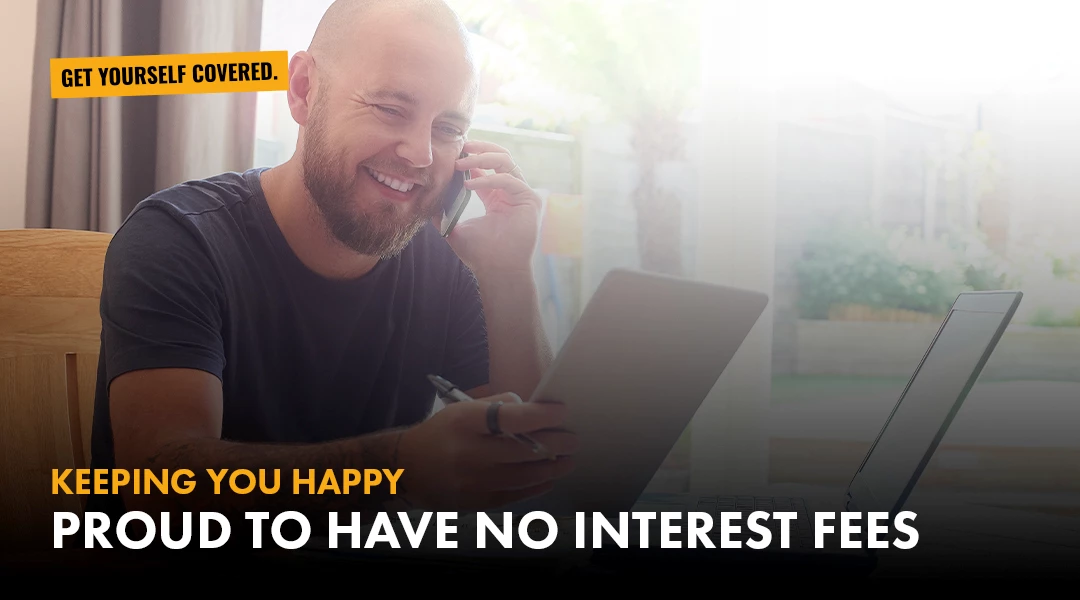 Premium Products. Premium Prices.
All of our insurance products are available to customers for an annual premium, but many of our policies are offered via an interest free monthly Direct Debit option. The only fee that applies when taking out insurance monthly with Rhino is a one-off annual fee of £14 only with each total order. That means that regardless of your policy premium, this standard £14 fee will apply.
The Direct Debit administration fee exists not only to cover the Direct Debit set up, but also covers any potential mid-term adjustments the client may incur. This means that Rhino policyholders will not be penalised for making any changes or adjustments to their policy throughout the year.
We work hard with our underwriters to ensure that our premiums are market leading for almost all trades common in the UK, and feel passionately about providing a fair and easy process for our customers to go through when taking out their business insurances with Rhino.
If you are a client of Rhino or are looking at taking out liability insurance for your self-employed business, then we would love to hear your thoughts on what makes a positive purchase experience. We value our client's feedback and have gained a strong industry reputation by offering a quick and easy solution to buying business insurance but understand that we can always do better. Feel free to contact Rhino directly on info@rhinotradeinsurance.com should you wish to share your views or experiences.