Local Plumber Interviewed
Local Plumber Interviewed
One of the unique things about Rhino, that separates us from generic insurers, is our connection to industry and the wider trade community. We offer specialised tradesman insurance and talk to people working in the trades day in day out. We understand their needs and know what's important to them when it comes to their business insurance. We like to focus on what's going on in your world, such as our viral roundups and topics like football and even bacon butties!
Below, we've interviewed a plumber who's local to our HQ in Leicester to understand a bit more about him and his role.
Can you tell us a bit about yourself? Where are you from?
My name is Tom Newcombe, I am 28 years old and a heating engineer. I have a wife called Lucy and two children called Daisy and Jacob.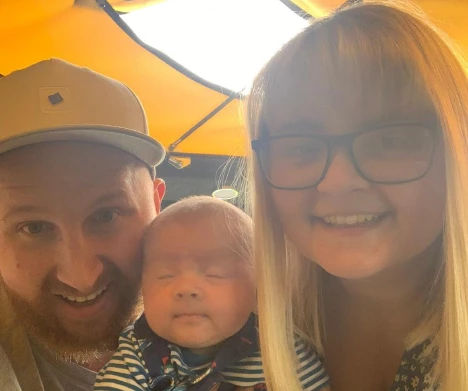 What do you do and where do you work? 
I'm a heating engineer working for a company called Custom Heat who are based in Rugby, Warwickshire. Custom Heat specialise in all aspects of plumbing and boiler maintenance, including installation and repair. I have been working there for around a year and enjoy being part of a great team of engineers.
What's a typical workday for you?
A typical day for me would most likely be to complete a boiler installation for a customer that has no heating or hot water. This could be a like for like swap or a full boiler conversion depending on what the customer needs! I spend a lot of time in people's lofts, which you can imagine are very hot at the moment with the summer weather we've been having!
What do you like best about your job?
The best thing about my job is the satisfaction I get from warming up a cold home for the first time in days and seeing a big smile on the customers face - it might sound a bit cheesy but it's a great feeling. I also enjoy working within an experienced and supportive team.
What do you like least about your job?
I find it most frustrating when I arrive at a job which has not been surveyed accurately. Typically, this could mean that some aspects of the job may have been missed or the boiler or pipework is inaccessible. Subsequently, I would have to inform the customer that the job will take longer or may be more expensive (which doesn't often go down very well). Thankfully this doesn't happen very often!
What has been your strangest call out? 
My strangest call out has been when a customer called to say their water was brown and the water pressure was non-existent. On arrival, I did a full investigation of their water system and found a dead bat that had fallen into the water tank. The bat was blocking the cold water pipe and causing the brown water and pressure issues! I had to remove the animal remains from the system which wasn't fun at all. After that, the water colour and pressure returned to normal, thankfully supplying the customer with safe clean water again!
Where is the strangest place you've worked?
The strangest place that I have worked is an old school dating back to the 1800s which the customer was converting into a residential property. The building had a very eerie feeling - especially in the back room which just happened to be where the boiler was being installed! It felt like I was being watched the whole time - 100% haunted. 
What's your dream work vehicle? 
My dream work vehicle would be a Ford Transit, the big one! The size is ideal for fitting all my tools and materials and they are very reliable and good quality vans.
Are you a footie fan? Who do you support?
I'm not much of a football fan, unfortunately, but I do follow Leicester City. I'm much more into rugby and support Leicester Tigers!
Most importantly, red sauce or brown sauce on your bacon butty? 
Red sauce every time!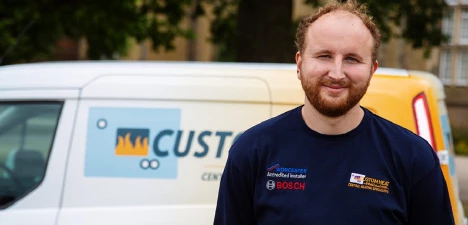 A huge thank you to Tom for taking the time to answer those questions for us. It's always interesting to learn more about the different challenges people working in the trades face. Whether you're an electrician or plumber, I'm sure you can relate to some of those answers - perhaps you've come across a dead bat on the job yourself? Let us know! However, there was one thing we couldn't get our heads round and that was red sauce on a bacon butty?! You'll have to make your judgement on that!
If you're interested in learning more about our plumbers insurance or any other policies, please get in touch or call us on 0116 243 7904.